September 23rd, 2016
I resently had all my artwork and photography deliberately deleted from my iPad... I had hundreds of hours worth of artwork and photos on their that were not backed up and a lot of work in progress that is gone forever. ... I have not really posted much of anything new lately and that is why....
February 27th, 2016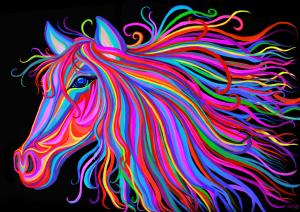 Featured Artist Nick Gustafson at Clark's Bistro; Music Entertainment by Pablo Saldana Nick Gustafson is March's featured artist at Clark's Bistro and Pub, 246 E. Main St. with an opening reception on First Tuesday, March 1 from 6 p.m. – 8 p.m. Musical entertainment for the reception will be by Pablo Saldana Band. Gustafson creates whimsical images using a colorful pallet in a variety of traditional art mediums while also experimenting with modern technology by creating hand drawn artwork on digital tablets. His art has become known by art lovers outside the local area as he has had shows besides Oregon in Washington, California, and Arizona. He has also donated artwork to many causes and has given his time to create murals at Neil Armstrong middle school and Fern Hill Elementary school in Forest Grove, Oregon.

http://hillsboroarts.mhsoftware.com/ViewItem.html?cal_item_id=2604&%3Bintegral=0&%3Bfrom_social=1&%3Bdtwhen=2457449#.Vs9eRwLqxUI.facebook
July 1st, 2014
I will be displaying my artwork at the Influence Music Hall during the First Tuesday Art Walk July 1, 2014.
June 18th, 2010
I am going to be featured as Artist of the Week at the Hillsboro, Oregon Art Walk June 29th, 2010 it goes from 5-8 p.m. and is in old down town Hillsboro I will be at 2nd street and Main if anyone local wants to stop by.